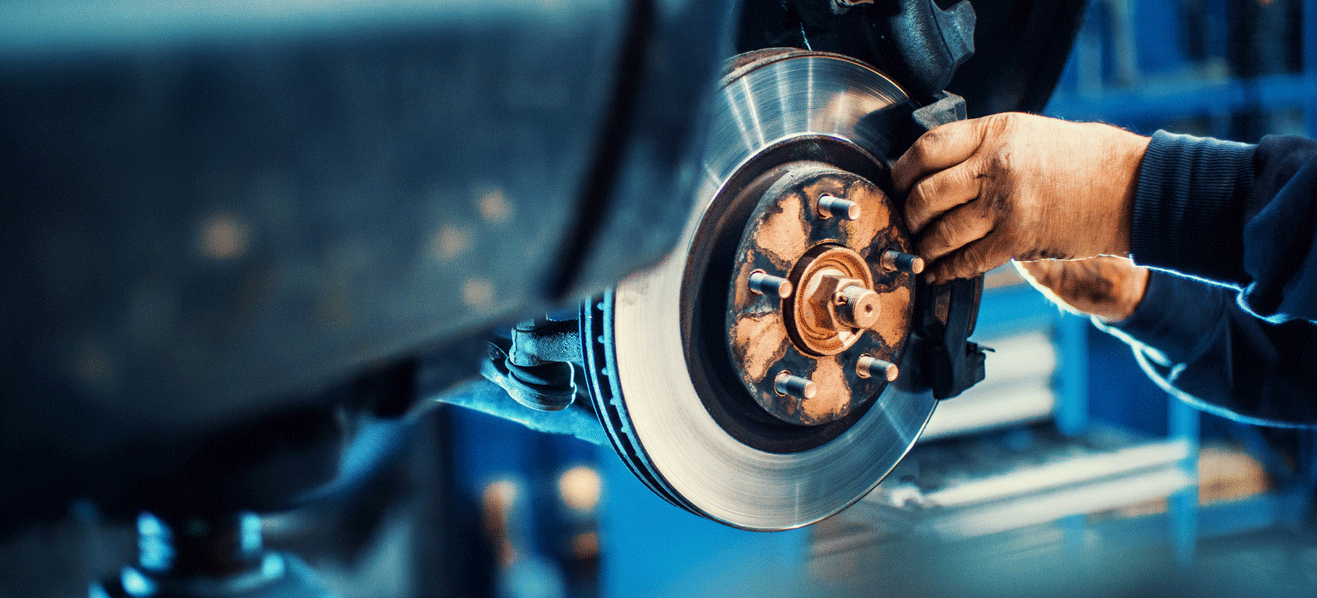 Fast and Affordable Brake Service in Salem
As a driver, you know that the brakes on your Ford are one of the most important features on your vehicle. Brakes are instrumental in keeping you and each of your passengers safe. They keep you from rear-ending the car in front of you during rush hour, from running that red light, or from hitting any animal that darts out in front of you unexpectedly. We offer our customers from the Lynchburg, Roanoke, and surrounding Virginia areas premium brake service at our Service Center in Salem.
Know When to Have Brakes Serviced
You will know it's time to have your brake service performed if you begin to notice a loud screeching sound or grinding. You may also feel pulling to one side, vibration, or notice slower response time in your brakes. If you begin to notice one or more of these warning signs you will want to bring your vehicle in to our Service Center for a service. If you are unsure if you need to bring your vehicle in for brake service, please call our Service Department at 888-796-4734 and one of our friendly staff will be glad to speak with you.
Our Service Center near Christiansburg
Your Ford model should have its brakes checked and serviced by a professional who knows the specifics of your Ford vehicle. At Berglund Ford, our highly qualified technicians take pride in providing exceptional service in a timely manner. From oil changes to transmission replacements, we are dedicated to providing top tier customer service, proper maintenance, and quality repairs. It doesn't matter if your vehicle is new or pre-owned, we will have it running in great condition!
Schedule Brake Service Now
Please take a moment and complete our service appointment form if you'd like to schedule your next brake service or Ford auto service in Salem, VA. Upon receiving your form, our service advisors will e-mail or call you to confirm vehicle issues and verify your appointment time at our Service Center.
Your privacy is important to us.
Berglund Ford takes your privacy seriously and does not rent or sell your personal information to third parties without your consent. Read our privacy policy.